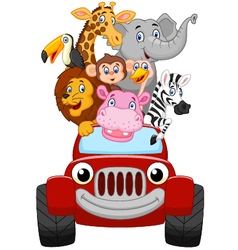 (God's Sonnet by Timothy J. Verret; "it's how I cope in traveling my trip today to trusting God and traveling with Jesus for all I need all my ways all my days this daily leavened [Jesus Travels!] bread.")
Without trust, you travel a trip to fear.
Without a trip to freedom, you're nowhere.
The hours you travel all 'lone are unclear.
With God, the trip to trust is The Lord's Prayer.
I travel a trip often to escape,
to leave behind what threatens who I trust.
When I get back home, what's there is "take shape."
The shapes still love me in my wanderlust.
"Travel with Me a trip to trust My Ways,"
says Jesus. "Without Me, you travel 'lone.
This trip will be all you need all your days.
I'm with you all ways you travel well known."
We traveled a trip God planned from the dust.
Now, we are traveling a trip to trust.
picture at: https://cdn5.vectorstock.com/i/thumb-large/54/94/cartoon-happy-animal-with-red-car-vector-5795494.jpg