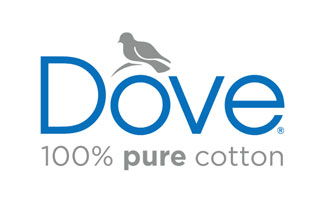 (God's Sonnet by Timothy J. Verret; "it's how I cope to hope in not picking but accepting God's Love, Soft As Cotton, through The Lamb Jesus Christ, this daily leavened [Soft-As-Cotton Jesus Rises!] bread.")
You're 'fraid you'll be forgotten at your worst;
they'll depart when you destruct from the hurt.
All might do this indeed, but God is Versed
in never forgetting your disconcert.
I'm 'fraid I'll be forgotten in due time.
It's me who forgets me, not always them.
"Forgotten 'cause I'm rotten" is my rhyme.
"Found 'cause I'm God's child" is my synonym.
"You are never forgotten by 'I AM,'"
says God. "'I AM' 'cause 'WHO I AM' is Love.
Love don't forget who you are. Love's the Lamb
Jesus. My Lamb don't forget you, My dove."
God's Lamb Love, accept it Soft As Cotton.
We don't pick It. No 'fraid of forgotten.
picture at: https://www.premierfmcg.com/img/logos/dove.jpg