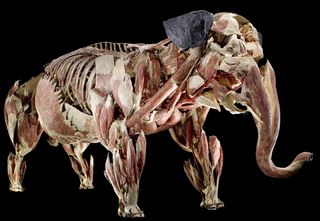 (God's Sonnet by Timothy J. Verret; it's how I cope to hope in loving 'of Him in me' for Spirit True this daily leavened bread.")
In you is of Him. Him? The Prince of Peace,
Jesus Christ. "But I don't know who that is?"
Of course you do. He's who is your release
when you're gripping everything not of His.
In me is of Him. Him? All I've got left.
I lost everything to gain everything.
Everything is Jesus! All things were theft
when I robbed myself of my God's Offspring.
"Apart from Me, you can do not one thing,"
says Jesus. "Apart from God, you are screwed.
Offensive language I will only fling
when We're not in you, when We're not pursued."
Pursue God and Jesus in Spirit True.
Seek the Grace that abounds of Him in you.
picture at: https://cdn.mos.cms.futurecdn.net/pNboCruFxkBjn8Fju6ozxP-320-80.jpg