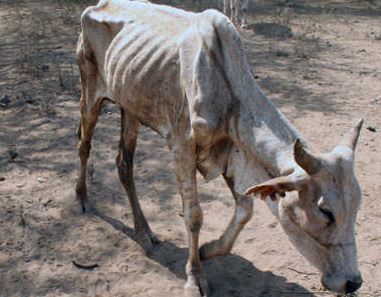 (God's Sonnet by Timothy J. Verret; "it's how I cope to hope in only 'inner' living and loving, not thinner, through Winner God and Wonder Jesus this daily leavened [Jesus Rises!] bread.")
Your "outer" is not where you want to go.
The wonder is not in the external.
Your "inner" is the wonder of bestow:
God gave you the wonderful internal.
My "outer" is a short trip to nowhere.
The wonder of my "inner" is journey
to inside me God gave me everywhere
I go, all the wonder 'til the gurney.
"The wonder of it all is the 'inner,'"
says Jesus. "Judge not anything 'outer
appearances.' My Dad, God, is Winner
'cause He won you over when a doubter."
There can't be wonder if love is thinner.
Thin 'out' for the wonder of the "inner."
picture at: https://elimufeynman.s3.amazonaws.com/media/resources/emaciated_animal.JPG