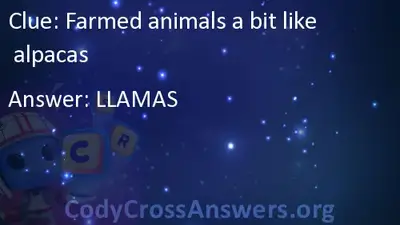 (God's Sonnet by Timothy J. Verret; "it's how I cope to hope in bending, moving, shaking, awakening to God's Love for ALL this daily leavened [Jesus Rises!] bread.")
You're gonna have to bend a bit for them.
You're not losing your soul, just gaining grace.
He might need hope, she might need "no condemn."
You might need a bit of both in "need's" chase.
I move a bit to shake a lot of me.
Can you move and shake with me as I dream
of who I am when no one's looking? "See"
I'm a bit of nothing without God's Gleam.
"Worry a bit less, love a whole lot more,"
says Jesus. "My Father is ALL you need.
Only God is a bit peeved when you snore
while a lot awake need love guaranteed."
We're here for God, for Love, lickety-split.
We'll have to bend, move, shake, awake a bit.
picture at: https://cdn-0.codycrossanswers.org/answers/farmed-animals-a-bit-like-alpacas.png