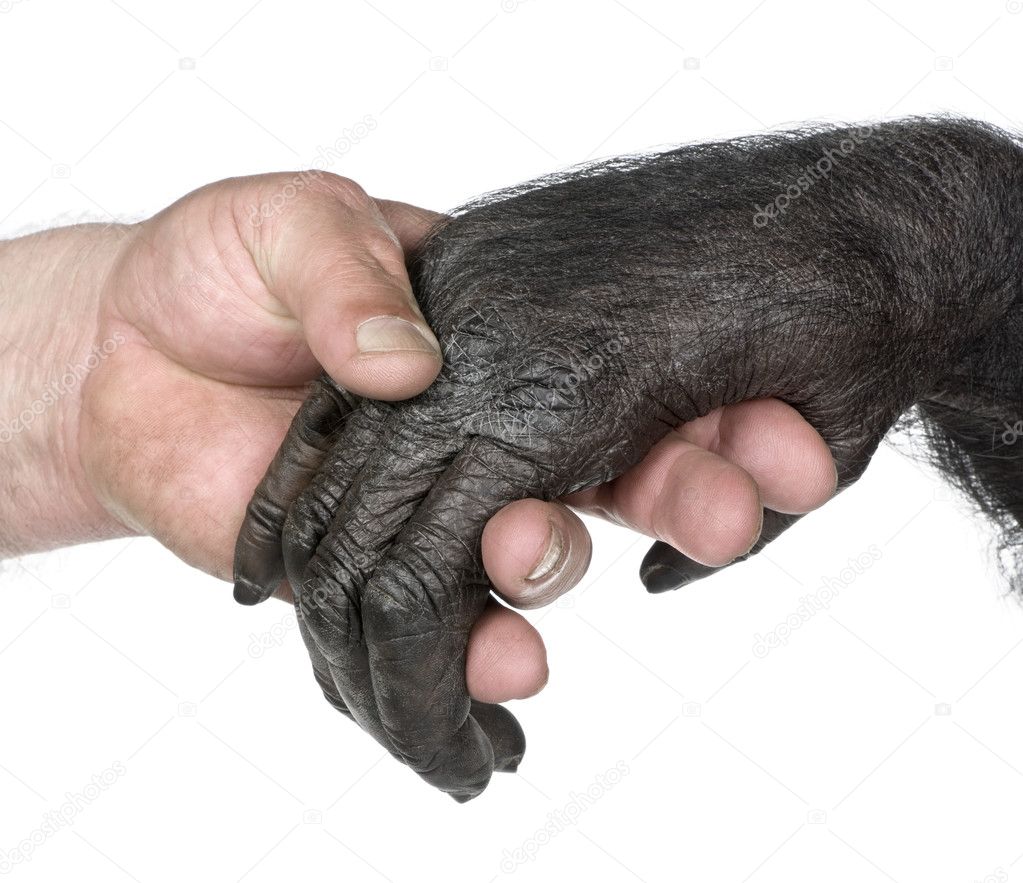 (God's Sonnet by Timothy J. Verret; "it's how I cope to hope in holding on and to tightly Both of 4 Hands just for today, this daily leavened [Jesus Rises!] bread.")
When you got nothing left, you got God, right
hand in your left hand, held tighter than tight.
No chance in a million these hands will night
or day part, for God night or day is Light.
When I got nothing left, which is most times,
right there is God to remind me, "Right Hand."
My left hand is prone to holding hate crimes
against me. God says, "Hating you is banned!"
"Put your left hand right where it belongs: ME!"
says God. "Jesus is My Right Hand. Need more?
It took Both of My Son's Hands nailed to free
you. Both Him and I are your Hands. That's 4!"
Being kind to ourselves, God understands.
Hold on and hold tight to Both of 4 Hands.
picture at: https://static9.depositphotos.com/1594920/1088/i/950/depositphotos_10880061-stock-photo-human-and-monkey-joining-hands.jpg