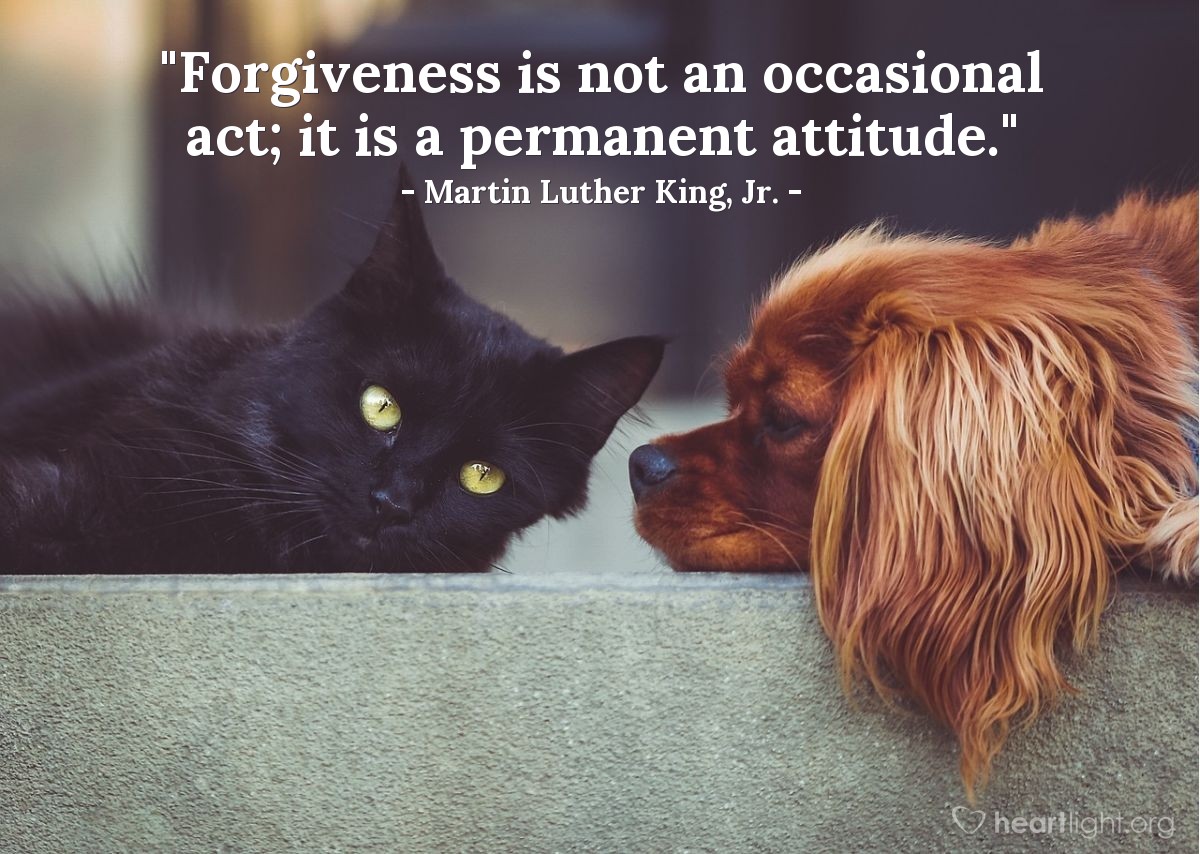 (God's Sonnet by Timothy J. Verret; "it's how I cope to hope in forgiving instead of reliving how others hurt me this daily leavened [Jesus Rises!] bread.")
Your focus is on blaming when they wrong.
When they "right" you, rest from blame, rest from stress.
They're always gonna wrong you, so be strong.
They're always gonna need your forgiveness.
When they wrong me, I'm right there with weeping.
"What is wrong with them? Don't they even care?"
They care. It's just that they're not peacekeeping.
I keep the peace by forgiving their "their."
"Forgive them, as My Father forgives you,"
says Jesus. "I know they ain't acting right.
You act right when they act wrong. You who knew
them is you who forgave them by 'Almight."
We can't move forward if we're "relive this."
We can if we focus on forgiveness.
picture at: https://img.heartlight.org/overlazy/creations/1749.jpg