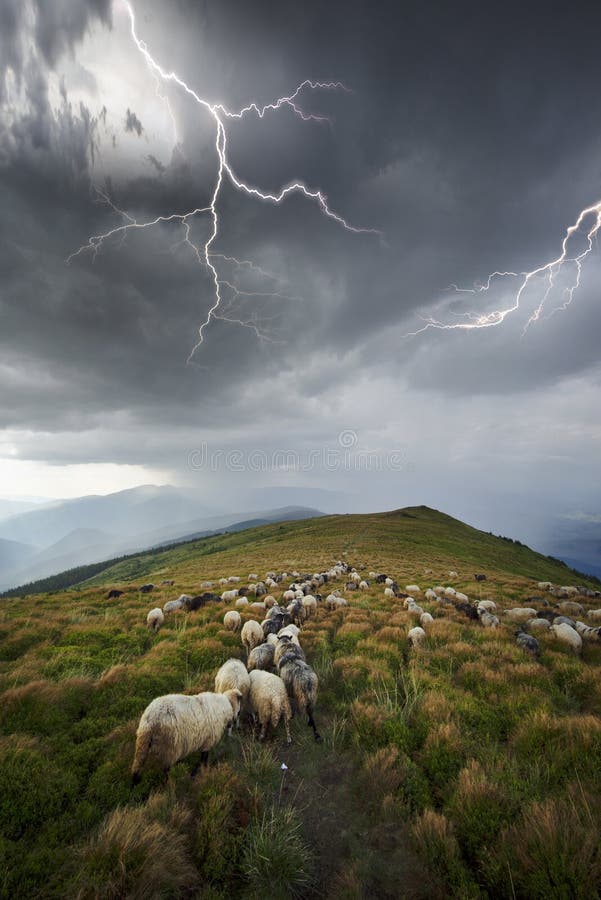 (God's Sonnet by Timothy J. Verret; "it's how to cope to hope in Father God helping me to come out of the storm [3] that I am currently in [2] and not to go into another storm [1] for a long while.")
The storm of your life is, "Where is your faith?"
The storm will ask that, answer you, "It's gone."
Did you lose it in the storm of your wraith
or did it vanish with a simple yawn?
The storm of my life is, "All forget me."
The storm's question is, "Did I forget me?"
Did I forget God? Who calms my "rainy?"
Remember me, God, when I'm undersea.
"You will have storms down here, so be aware,"
says Jesus. "No storm can drench My Father."
Safety, security, shelter, no scare.
There are 3 we can be sure will bother:
(1) Going into a storm or (2) in a storm
or (3) drenched spirit coming out of a storm.
picture at: https://thumbs.dreamstime.com/b/thunderstorm-flocks-sheep-alps-european-mountains-traditional-shepherding-high-altitude-fields-shepherds-dogs-192300602.jpg