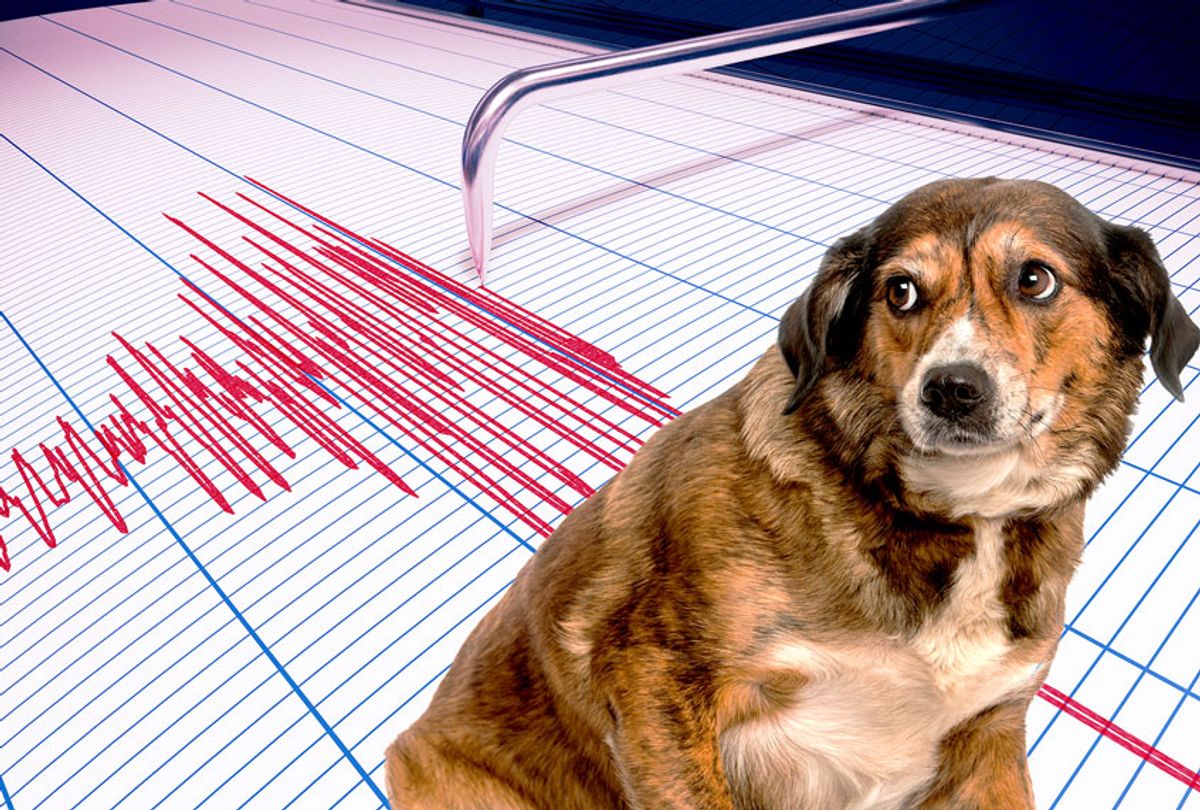 (God's Sonnet by Timothy J. Verret; "it's how I cope to hope in remaining chill and calm [never shaken] when doing God's Will [never shaken].")
You've been shaken from too much your free will.
You're in an earthquake of your own swaying.
Your consequences are tremored downhill.
God is Who and How you climb up praying.
I've been shaken from too much "about me."
I've been "quaken" from so much weighted "self."
The calm in a storm (or earthquake) is He,
Jesus Christ, The One "Self" shake can't "unshelf."
"You won't be shaken with Me beside you,"
says Jesus. "No quake will jolt Jesus. Chill."
We're chill and calm with God as our Breakthrough,
The Only Quake that quiets when we're God's Will.
No chance in a trillion we're forsaken.
No 4″llion" gods but God never shaken.
picture at: https://mediaproxy.salon.com/width/1200/https://media.salon.com/2019/10/doggo-doin-a-concern.jpg